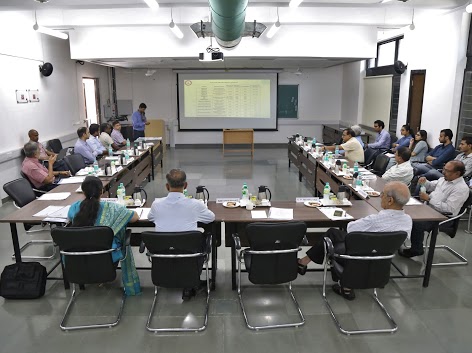 PEOPLE

COMMON RESEARCH & TECHNOLOGY DEVELOPMENT HUB
Project Guidance cum Review Committee (PGRC)
Shri Ashwani Gupta (Chairman)
Scientist G and Head
Common Research Facilities under DSIR BIRD scheme' DSIR
Professor-in-Charge R&D (Co-Chairman)
Research and Development
lndian Institute of Technology Gandhinagar
Palaj, Gandhinagar, Gujarat
Prof. M. H. Fulekar, (Member)
Professor & Dean
School of Environment and Sustainable Development
Central University of Gujarat, Sector-29, Gandhinagar, Gujarat
Representative, The Industries Commissioner (Member)
Office of Industries Commissioner,
Block No. 1, 2nd Floor, Udyog Bhavan, Sector 11, Gandhinagar.
Director, MSME-Development lnstitute (Member)
Harsiddh Chamber,
4th floor, Ashram Road, Ahmedabad- 380014, Gujarat
Member Secretary, Guiarat Pollution Control Board (Member)
Paryavaran Bhavan, Sector 10 A, Gandhinagar
Mr. Badri Vishal Meena: Badri joined the group in August 2018 and working as JRF in CRTDH Lab. He did his B.Tech in Chemical Engineering from IITGN in 2018. Badri is working on the industrial effluent treatment. He is developing a cost-effective process for reducing the Chemical Oxygen Demand (COD) and scaling up the process for industries.